LIVING THE CATHOLIC FAITH IN THE 3RD MILLENIUM
A LAYMAN'S LOOK AT THE JOURNEY OF FAITH
Welcome!
eCatholicism.org is a collection of Internet Resources with up-do-date and current information regarding the Church's interaction with the modern world, politics and society.
Besides being a resource for information, eCatholicism.org will also offer our visitors the ability to proclaim the Good News in new ways, to serve as witnesses to the Saving Power of our God and to re-affirm their identity as Catholic communities to a world which desperately needs to hear the Gospel message - now more than ever before.
SETTING THE EARTH ON FIRE...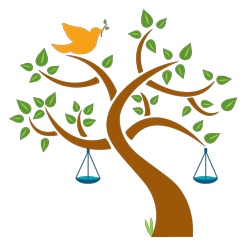 We continue with Luke's Gospel, which outlines the Lord's idea of discipleship. Today's narrative closes the 12th Chapter which begins with the mission of the disciples and takes us through his description of the Transfiguration, the Parable of the Good Samaritan, the story of Martha and Mary and the Lord's teaching on Prayer (the Lord's Prayer). We reach a disturbing ending where Jesus asks a disturbing question.
HEADLINES
& ARTICLES OF INTEREST