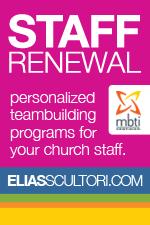 eCatholicism.org is a collection of Internet resources bringing you the most up-do-date and current information regarding the Church's interaction with the modern world and society - especially in the areas of Faith Formation, Family Ministry, Current Events, Youth and Young Adult Ministry, Liturgy, Spirituality, Social Outreach, Justice/Peace and Prayer & Reflection.

It is our hope that our site will enable all who visit to enter into a deeper relationship with Jesus Christ, a stronger love of the Catholic Church and the People of God, and a better understanding of the Gospel call to transform our society into a world of greater compassion and justice.


THIS WEEK'S REFLECTION

So Much Left To Do
Aftershocks are very disconcerting. They keep us living on the edge. They give us a radically new outlook on the permanency and security of physical things. They unclutter our lives very swiftly, effectively, and sometimes very painfully. They open our eyes and let us see how fragile we really are.

RECOMMENDED WEB LINKS