LIVING THE CATHOLIC FAITH IN THE 3RD MILLENIUM
A LAYMAN'S LOOK AT THE JOURNEY OF FAITH
Welcome!
eCatholicism.org is a collection of Internet Resources with up-do-date and current information regarding the Church's interaction with the modern world, politics and society.
Besides being a resource for information, eCatholicism.org will also offer our visitors the ability to proclaim the Good News in new ways, to serve as witnesses to the Saving Power of our God and to re-affirm their identity as Catholic communities to a world which desperately needs to hear the Gospel message - now more than ever before.
NOT AS THE WORLD GIVES...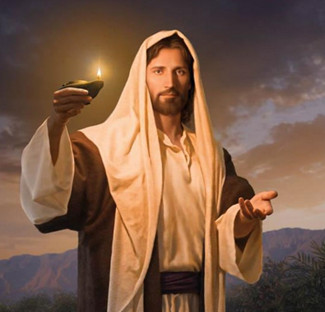 In these final weeks of Easter as we prepare for the feast of Pentecost, the Gospel readings for Sundays and weekdays are taken almost entirely from Jesus' farewell discourse at the Last Supper (John 13-17). Jesus is saying a very unique goodbye. He is leaving his beloved band of followers, but promises to be with them in the future in a new way. He's not just saying, "Cheer up, things won't be so bad." Actually things are going to get quite bad for him and them. But he is assuring them that the coming of the Holy Spirit will keep their relationship alive because the Spirit will be the bond that holds them together in love with him and his Father.
HEADLINES
& ARTICLES OF INTEREST